Clarksville Insurance Agency was founded in 1947 and continues to be family owned and operated.
We have two locations and offer you an upgraded insurance experience. Our team-centered approach provide extreme customer service and value to you.
Our Russellville location is a new addition to our 73 year old company. We are an independent insurance agency, which means we have multiple carriers to choose from. Being independent gives us the opportunity to meet all of your insurance needs, at the most competitive price, under one roof. Whether it's home, auto, business, life, health or retirement products, we will find the right products to meet those needs and your budget.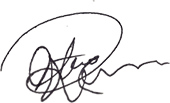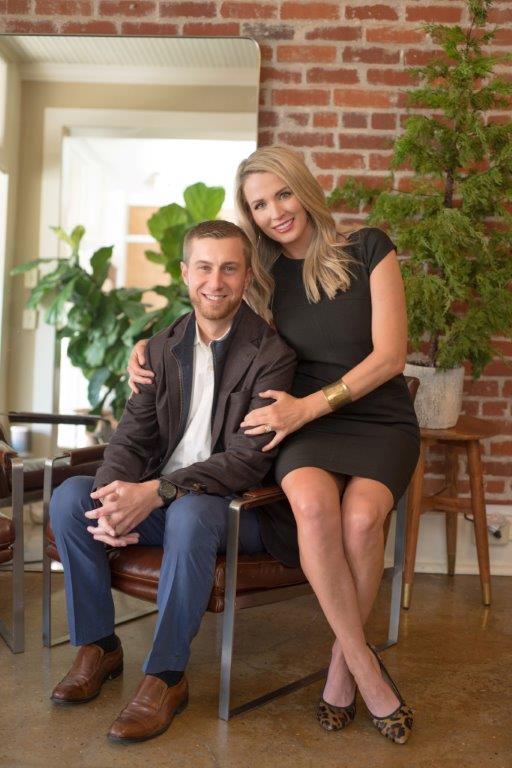 Andrew & Dinah Lewis
Owners of Russellville Insurance Agency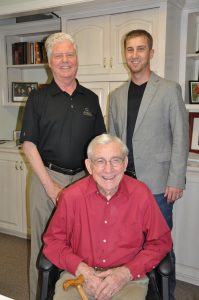 Harold Lewis, founder Clarksville Insurance Agency, Inc. (CIA), had a deep passion for helping others and a big drive to offer people protection through valuable insurance products. In 1947, after leaving the military, he lived and worked out of a downtown motel, traveling door-to-door throughout Johnson County. Harold eventually opened an office on the court square, and later also opened and operated a savings and loan company to assist the community with affordable interest rates. Harold was a mover, shaker, and cared for his community. He was a co-founder of American Underwriters Insurance Company based in Conway, Arkansas to better serve the rural areas. There was no stopping his tenacity and love for bettering the industry. Harold was a past president of the National Association of Professional Insurance Agents, and served on multiple boards and associations within the community. Harold never really "retired" until his passing in 2013.
By the 1970's, Harold's sons, Keith & Jim, joined the agency. With a growing reputation and respect from top carriers, the agency contracted companies such as Allstate and Progressive around 1976. Keith later relocated the office to its current location on West Main St in 1997. Keith went on to operate the agency from his father in the late 1980s, after years of helping growing the business together. Keith also served as a president of the National Association of Professional Insurance Agents and served on numerous community boards and associations during his career as like Harold, had a deep passion for making Clarksville a better community.
In 2004 Keith's son, Andrew, continued the family tradition and joined the business, following the completion of his studies at Arkansas Tech University where he earned a B.A. in Business Administration. Andrew was a producer from 2004 – 2013. In 2013, Andrew became the agency's new owner and third generation to run Clarksville Insurance Agency, Inc, in which he continues to standfast in the core foundation laid by his grandfather. In 2019, to continue to serve the River Valley, the agency opened a second location in Russellville: Russellville Insurance Agency (RIA), and added to the CIA team. The two agencies operate as a whole, and deliver the same level of service.
Today, the company continues to thrive as an independent insurance agency. The agency prides itself in PROMPT, PROFESSIONAL SERVICE with a focus on protecting clients with comprehensive insurance coverages ranging from home and auto to life and business insurance. Based in the Arkansas River Valley, Clarksville Insurance Agency – Russellville Insurance Agency services the insurance needs of individuals and business owners in Arkansas and the surrounding states. Clarksville Insurance Agency is one of the largest independent insurance agencies in Arkansas and has been selected by Allstate as a "Distinguished Agent" and a Top 10 agent 5 years running with Auto-Owners Insurance, along with numerous customer service awards over the years.
You are invited to experience the difference of an agency with a core that has been tested with time and delivering exceptional customer service since 1947.
Welcome!
Andrew
Arkansas Top Ten Auto-Owners Agency
5 years in a row
Arkansas EMC Leading Partner
Allstate Distinguished Agent
Chamber Customer Service of the Year Award
Ready to hear more about our services ? We have you covered.
A Few of Our insurance offerings
Homeowners, Automobile, Flood, Recreational Vehicle, Watercraft, Valuables, Event Coverage, Life, Health, Long Term Care, Annuities, Bonding, Commercial Lines, Medicare, Umbrella, Workers' Compensation, Cyber Liability, Employment Practices Liability Insurance (EPLI).
Regardless of the homeowner policy you choose, RIA rewards you for taking the steps to reduce your risk of loss.
Learn more
No matter where you live, if you drive an automobile, you need auto insurance coverage. RIA can help!
learn more
No matter what your business, RIA can find a group health insurance plan that's right for you and your employees.
learn more
We make it easy to find the right solution by understanding more about your life and financial goals.
learn more
Not sure what you need? We can help select the insurance to match your life.