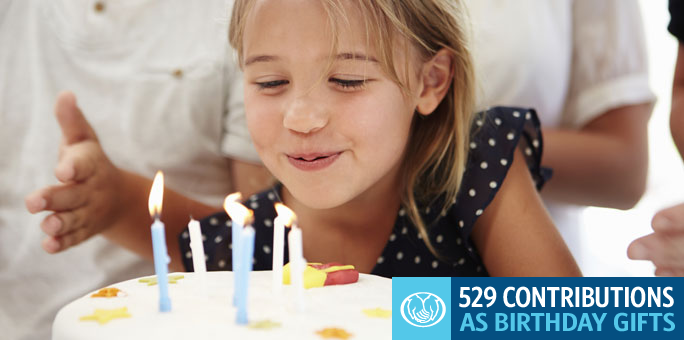 Your Child's 529 College Savings Plan: 3 Easy Ways to Contribute More
Originally found on Allstate and written by Nicole Markle.
Some parents start planning for college as soon as they find out they're expecting. It's smart to set up a 529 college savings plan and do the math to figure out just how much you need to sock away each month.
But you might be able to contribute more money to your child's 529 plan. Here are some ways you may be able to supplement the money you budget for college savings.
1. Credit Card Linked to 529 Account
Some 529 college saving plans can be linked to a credit card and its reward program, according to Fox Business. These programs typically allow you to turn cash back for certain purchases into deposits for your linked 529 account. This means you could be automatically earning college funds on purchases you're probably making anyway.
2. Family Support
Mom and Dad don't have to be the only ones to contribute to a 529 college savings plan. Consumer Reports says some 529 college savings plans provide contribution forms to the account holder so that friends and family can donate directly to the account.
In fact, approximately 60 percent of grandparents say they would be willing to contribute to a 529 since the money goes toward education, according to FinAid. Consumer Reports suggests asking for direct contributions as a birthday or holiday gift for your child, instead of material presents.
3. Direct Deposit or Automatic Transfer
FinAid suggests checking with your 529 college savings plan administrator to see if it accepts payroll deductions or automatic transfers. You may be able to have a portion of your paycheck deposited directly into your 529 account each payroll period, or set up a recurring transfer from your checking account to your 529 account.
Either way, once you've set up regular, automatic contributions, you can periodically assess your finances and make one-off contributions to the 529 when you have additional funds available (for example, a tax refund).
Whether you're just starting out or have already been saving for your kids' college education, these options can give you an extra push in the right direction.
Securities offered by Personal Financial Representatives through Allstate Financial Services, LLC (LSA Securities in LA and PA). Registered Broker-Dealer. Member FINRA, SIPC. Main Office: 2920 South 84th Street, Lincoln, NE 68506. (877) 525-5727. Check the background of this firm on FINRA's BrokerCheck website.